Club Rules
Dress Code:
Well-kept individuals, gloves, shoes or socks/stockings are required at all time to be worn; by not only the staff, but patrons and their guests to the club too.
Restrictions:
(
Example - No shoes- no shirt- no services.
) Age restricted access pass only for the Club house. Feeding only permitted between hired blood Dolls/Dancers and clientele. (
The Dolls have the right to refuse any client to their discretion.
) If fighting take it outside drifters will be banned if they are caught disrespecting the Boss's property, this goes for his Doll's too. Disrespecting the hired help will get one tossed out by bouncers (
Use logic
).
-The Boss
Mr. Lovage
holds authority over unlife and Final Death by virtue of the Traditions. All Vampires entering Torant should seek audience with the
Prince
of the City, or live in constant threat of being found out. To live in Torant without the permission of the
Prince
is considered hunting in his territory without permission. Vampires who have not received rights to Elysium are not protected by the
Prince.
Without the approval of the Prince, the Club takes no responsibility for the outsiders actions or welfare. Those living outside the Prince's protection are considered free game for hunters...
These rights traditionally include:
- Allotting hunting grounds
- Declaration or revocation of Elysium
- Granting authority to sire new vampires
- Punishment for violating Tradition and the Masquerade
- Calling a Blood Hunt
- Hiring/firing employees
---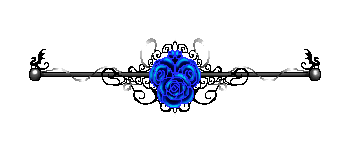 ---
-
Room One (General audience)
-
The Streets of Hunedoara neighborhood:
Welcome to the West side slums. Here you'll come across all sorts of seedy dealings; not to mention shady characters. Junkies gather along the curbs. while members of the Blue Rose park nearby showing off their rides or taking their cars to the local Garage for a tune up. They all have one thing in common; their all hunting. Either for their next hit or for new clients. It's rumored the streets are where the Blue Rose recruit from; some of the finest blood dolls and junkies claim to be from the West side.
-
Room One (Access pass)
-
The drift club:
Lurks North amid the misty mountains West side on the borders of the metropolis. Rituals have become modernized and Ghouls are called junkies. It's a gathering place for blood dolls and the runners working for the
Patriarch
. The club is the social hub for the Blue Rose (
Mafia like organization
) who push Vitae on unsuspecting mortals (
Similar to heroin dealers
) The only way to the Club is by Blue rose Escort. Visitors and guests are blindfolded, bound and driven to the secret location.